We are a multi award winning national and international real estate agency, "Team Lorraine Mulligan of REMAX Results. We are a real estate, auctioneers and letting company with over 20 years experience. Our REMAX Results offices are based in Celbridge and Lucan but we do sell in all areas in Co. Dublin, North Kildare and as far as Enfield, Co. Meath.
You know how the old saying goes "Team Work  Makes the Dream Work" and this is certainly the case with us.  We have a fantastic and respectful work environment that is pleasant, positive, great fun, flexible and extremely organized and tidy.  We have a superb team of excellent professionals that make the magic happen everyday in our business and it is my absolute pleasure introducing my Team to you.
Lorraine Mulligan
Director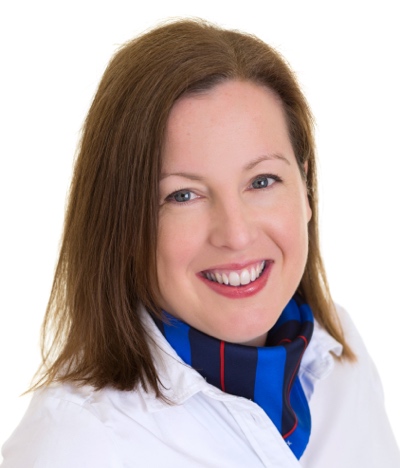 Vikki Levis
Residential Lettings Manager
Geraldine Tracey
Office Manager
Inga Cabuk
Office Administrator and Marketing Coordinator
Tatjana Klemanskiene
Office Administrator Coordinator
Olive Stynes
Viewing Assistant
Who is Lorraine Mulligan?
I am a wife, a Mum, a daughter, an auntie, a sister and a best friend.  Our house is a very busy but a very happy house and we have three lovely teenage children along with 7 dogs and one cat.  Yes, I am a total animal lover too.
I grew up in Wexford and I was the eldest of four children.  My Mum and Dad had a petrol station and were involved in the supermarket business too so I have always worked even as a young child dealing with the public and working in retail.  Business and entrepreneurship are in my blood I guess.
I was always full of energy and loved the "craic" in school and adored sport.  I even played hockey at an international level in the Under 18, Under 21 levels and even managed to secure a place on the World Cup Squad but unfortunately had to retire at 21 due to a bad injury.  My days playing sport gave me fantastic lessons in life about teamwork, motivation, positivity, discipline, persistence, the ability to move and to think fast, to execute, setting goals and achieving these goals. 
My parents had bought and sold a few properties over the years so I was fascinated by buildings and I always had a great love and interest in people so put the two together and one is in the property world.  This is what I so love to do.
When I was introduced to RE/MAX I found them to be a phenomenal company with an amazing ethos.  All their values aligned with mine and I loved the fact that you can work for yourself but not by yourself.  I have always found their training, marketing and cutting-edge technology to be the best in the world.  There is no "Glass Ceiling" in RE/MAX and REMAX have massive respect for women in particular and do everything they can to encourage and support all their agents.  They work to a "Win Win Formula" where everyone wins, the customers and their agents.  It is fantastic to be associated with a powerful international brand and a brand that sells more real estate than anyone else on the globe.  I have been very good to RE/MAX but equally they have been amazing to me and I will always be most grateful to them for giving me the opportunity.
I originally started in the real estate business 20 years ago in Naas, Co. Kildare originally with REMAX Town & Country (Thank you Colm Brazil, Ena Loakman and Mark Campbell) where we got the office to the top real estate company in Naas and in Ireland at the time. I then went and bought my own REMAX Results franchise for Celbridge over 18 years ago which continues to be one of the best real estate companies in the area.  I recently have expanded and I have bought RE/MAX Results Lucan.  Thank you to John Fogarty and Paul Gartlan who are the current owners of RE/MAX Ireland for their encouragement, support and total belief in my Team and I.